Velvet Disco-Karate* (North)


October 17 (Thursday) at 7:30 pm
City and studio
Austin TX – Danzversity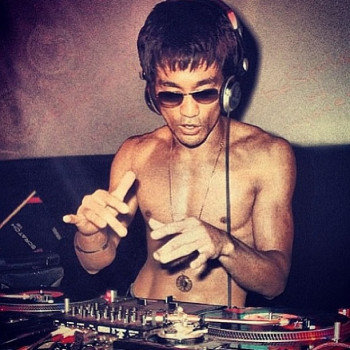 Fierce. Funky. Smooth.
vintage beats & brand new moves
Smooth as velvet, funky AF, and fierce as grandma's stink eye… This kick-butt beginner dance class remixes hip hop grooves with modern moves and a dash of martial arts flava'. Come unleash your latent superpowers and discover fun new ways of rockin' your body as we dance to vintage beats, gritty tracks, and tripped out remixes. This class is for adventurous peeps ready to get down, wild out, and move a little beyond their comfort zone. Thursday nights at Danzversity and 3rd Saturdays at Rose Movement–Part of the Get Down Garage rotating class series.
Attire: Loose clothes and sneakers
Warning: Occasional lite floor-work
Disco-Karate* is a made up term referring to the practice of tapping into one's warrior-spirit and the true essence of hip-hop (and other diaspora dance styles) by getting funky and free on the dance floor.
Location:
Danzversity | 2110 White Horse Trail, Austin, TX 78757
MAP
Drop In Rates
$16 Walk-Up – cash at door (or pay online at check-in)
$14 Log-in and pre-pay online (only visible for purchase after log in)
Class Cards
$12 with a 10 class card – (Valid for 90 days from purchase. No refunds or extensions)
2 drop-in classes for $25 (Valid for 14 days from purchase. No refunds or extensions)
Passes (but not individual punches) are transferable to other attendees.
Memberships (recurring monthly subscriptions)
Sign up
for a monthly membership to save more and receive special perks:
The Regular - $10 per class with a 4 class monthly subscription (unused classes do not roll over)
Monthly Motivator – $115 month (pay less than $10 per class when attending at least 3x's per week). Membership includes:
Participation in Ography (level 1 or 2)

Attend Saturday workshop series at a reduced walk-up rate of $15 (Regular rate is $25)

Get 20% off private individual or group lessons (rates may vary per instructor)
Dance Junkie Unlimited Classes AND Workshops – $175 month or $150 per month paid quarterly (pay less than $8 per class when attending at least 5x's per week) Includes Monthly Motivator perks plus:
All Culture Bolt sponsored guest workshops

30% off on private individual or custom group lessons

Reduce rates on select workshops not included in core program
Sorry - that class has already taken place!