Radio Jitsu | Performance Lab


August 1 (Thursday) at 8:30 pm
Class length
1 hour 15 minutes
City and studio
Austin TX – Danzversity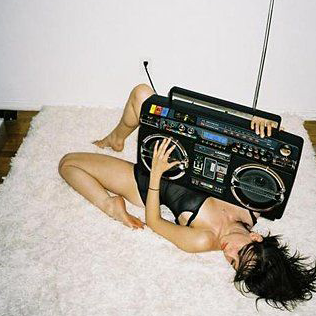 RADIO JITSU | Performance Lab & Workshop
RADIO JITSU is a musically eclectic, multi-style dance performance lab for people wanting to tackle longer choreographies. Participants opt-in for an in-depth creative process over 8 to 12 weeks working on different combos, staging and theatricality with the goal of learning up to 20 minutes of movement ranging from hip-hop/urban and jazz, to contemporary and social dance styles. Participants will perform at our studio showing and potentially for opportunities around Austin (optional). Radio Jitsu is open to committed, adventurous, intermediate level movers & up, itchin' to immerse and grow in the areas of technique, self-expression, stage presence, and solo/partner/group performance.
Note: Choreographies will, in part, be based on availability of participants in any 8 to 12 week period. Participants must submit availability/schedule conflicts in advance.
FIRST SESSION: Begins Thursday, June 6th (Rolling Entry Allowed)


Schedule/Requirements/Fee
Instructor Approval (commitment level/availability is the strongest determining factor)

8 to 12 weeks Thursday nights from 8:30PM to 9:45PM

Minimum 8 out of 12 weeks participation to be eligible to perform (schedule conflicts must be submitted in advance)

Previous participation in Ography 2 and/or permission from instructor

Weekly attendance in at least 2 other class per week on the schedule:
Get Down Hour, Soul Candy, Velvet-Disco Karate, Glitter Tiger, Deep
Gravity Barre or Sci-Fi Rodeo
Included with Monthly Motivator Unlimited Pass (must choose between Ography 1, 2 OR Radio Jitsu...)
*If participating in Ography or other workshops, available as a one-time add-on for $125.
$300 stand alone pass + regular drop-in rate for required classes. (10 class card recommended)
Purchase a stand alone Radio Jitsu pass
here.
Purchase the add-on pass for Monthly Motivator members planning to do Ography & Radio Jitsu
here
.
Purchase a Monthly Motivator membership here.
Sorry - that class has already taken place!